We offer networking services for home and business. Whether you need a simple network for your home to share printers and Internet access or a robust, fault-tolerant and secure setup for your business, we can help.
Wire and Wireless or WiFi Networking are becoming a more import part of people's lives. Business Networking or Home Networking, our expertise is second to none. Below is a sampling of the networking hardware that we carry. These are not the only items we carry, but just a listing of our most popular. If your looking for something you do not see here, please ask us.
We charge £59.99 flat rate for most networking setup/installation and or, £25 per hour.
Broadband wire and wireless setup
Wi-Fi setup
Router setup and configuration
Internet Security setup
Computers and printer sharing
Internet Cafe setup
Hubs & Switches
Router Configuration
Network Cabling
Wall Jacks / Paneling
Network Security Testing
Firewalls
Intrusion Detection Systems (IDS)
Virtual Private Networking (VPN)
Network Cables
Network Cards/Adapters
Access Points/Routers/Switches
To get started, fill the form on your right to ask for appointment with one of our engineers.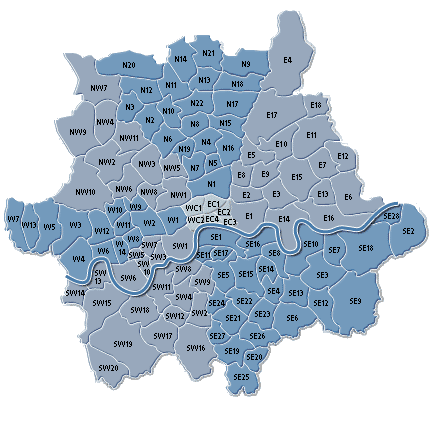 Complete home networking, design & installation. Share that high-speed Internet connection anywhere in the house, safely!
Our In-home network services professionals are here for you when you need us. Don't know which wires to plug in, can't connect to the Internet? If you can't come to us, let us come to you!.
broadband wireless setup wire netwotk wireless internet wifi setup network instalation computer network installation network management cabling network design network wireless network security networks installation computer networks installation networks management cabling networks design networks wireless networks security networking installation computer networking installation networking management cabling networking design networking wireless network security internet security netgear router setup 2wire 1800hg setup LAN Network Reliable LAN network solutions for business WAN Network Wide Area Network business solutions
Networking London E1 E2 E3 E4 E5 E6 E7 E8 E9 E10 E11 E12 E13 E14 E15 E16 E17 E18 WC1 WC2 EC1 EC2 EC3 EC4 N1 N2 N3 N4 N5 N6 N7 N8 N9 N10 N11 N12 N13 N14 N15 N16 N17 N18 N19 N20 N21 N22 NW1 NW2 NW3 NW4 NW5 NW6 NW7 NW8 NW9 NW10 NW11 SE1 SE2 SE3 SE4 SE5 SE6 SE7 SE8 SE9 SE10 SE11 SE12 SE13 SE14 SE15 SE16 SE17 SE18 SE19 SE20 SE21 SE22 SE23 SE24 SE25 SE26 SE27 SE28 SW1 SW2 SW3 SW4 SW5 SW6 SW7 SW8 SW9 SW10 SW11 SW12 SW13 SW14 SW15 SW16 SW17 SW18 SW19 SW20 W1 W2 W3 W4 W5 W6 W7 W8 W9 W10 W11 W12 W13 W14
Pre-sales Consulting
Pre-sales staff can answer questions about hardware and software that is available at Computhouse. Before a customer makes a purchase, pre-sales staff can help individuals in their own research with tools such as:

Specification sheets provided by manufacturers.
The World Wide Web.
Macintosh and PC periodicals and catalogs.
The pre-sales staff's own personal knowledge.
Network Services – Onsite London Computer Networking Services for Residential and Commercial Needs.
Pre-Sales staff can be reached at 077 656 888 75 or by e-mail at support@computerhouse.com , or use the contact form
acton broadband wireless wifi internet network setup, addington broadband wireless wifi internet network setup, balham broadband wireless wifi internet network setup, barking broadband wireless wifi internet network setup, barkingside broadband wireless wifi internet network setup, barnes broadband wireless wifi internet network setup, barnet broadband wireless wifi internet network setup, battersea broadband wireless wifi internet network setup, beckenham broadband wireless wifi internet network setup, beckton broadband wireless wifi internet network setup, belmont broadband wireless wifi internet network setup, belvedere broadband wireless wifi internet network setup, bermondsey broadband wireless wifi internet network setup, bethnal green broadband wireless wifi internet network setup, bexley broadband wireless wifi internet network setup, bexleyheath broadband wireless wifi internet network setup, bickley broadband wireless wifi internet network setup, biggin hill broadband wireless wifi internet network setup, blackfen broadband wireless wifi internet network setup, blackwall broadband wireless wifi internet network setup, bloomsbury broadband wireless wifi internet network setup, bow broadband wireless wifi internet network setup, brent broadband wireless wifi internet network setup, brentford broadband wireless wifi internet network setup, brixton broadband wireless wifi internet network setup, bromley broadband wireless wifi internet network setup, camberwell broadband wireless wifi internet network setup, carshalton broadband wireless wifi internet network setup, catford broadband wireless wifi internet network setup, charing cross broadband wireless wifi internet network setup, cheam broadband wireless wifi internet network setup, chelsea broadband wireless wifi internet network setup, chelsea broadband wireless wifi internet network setup, chelsfield broadband wireless wifi internet network setup, chessington broadband wireless wifi internet network setup, chingford broadband wireless wifi internet network setup, chislehurst broadband wireless wifi internet network setup, chiswick broadband wireless wifi internet network setup, city of london broadband wireless wifi internet network setup, clapham broadband wireless wifi internet network setup, cockfosters broadband wireless wifi internet network setup, coulsdon broadband wireless wifi internet network setup, covent garden broadband wireless wifi internet network setup, cowley broadband wireless wifi internet network setup, cranford broadband wireless wifi internet network setup, crayford broadband wireless wifi internet network setup, cricklewood broadband wireless wifi internet network setup, croydon broadband wireless wifi internet network setup, cubitt town broadband wireless wifi internet network setup, cudham broadband wireless wifi internet network setup, dagenham broadband wireless wifi internet network setup, deptford broadband wireless wifi internet network setup, dollis hill broadband wireless wifi internet network setup, downe broadband wireless wifi internet network setup, dulwich broadband wireless wifi internet network setup, ealing broadband wireless wifi internet network setup, earls court broadband wireless wifi internet network setup, east barnet broadband wireless wifi internet network setup, east bedfont broadband wireless wifi internet network setup, east dulwich broadband wireless wifi internet network setup, east finchley broadband wireless wifi internet network setup, east ham broadband wireless wifi internet network setup, eastcote broadband wireless wifi internet network setup, edgware broadband wireless wifi internet network setup, edmonton broadband wireless wifi internet network setup, elm park broadband wireless wifi internet network setup, elmers end broadband wireless wifi internet network setup, eltham broadband wireless wifi internet network setup, enfield broadband wireless wifi internet network setup, enfield lock broadband wireless wifi internet network setup, erith broadband wireless wifi internet network setup, fairlop station broadband wireless wifi internet network setup, farnborough broadband wireless wifi internet network setup, feltham broadband wireless wifi internet network setup, finchley broadband wireless wifi internet network setup, finsbury broadband wireless wifi internet network setup, foots cray broadband wireless wifi internet network setup, forest hill broadband wireless wifi internet network setup, friern barnet broadband wireless wifi internet network setup, fulham broadband wireless wifi internet network setup, golders green broadband wireless wifi internet network setup, goodmayes broadband wireless wifi internet network setup, greenford broadband wireless wifi internet network setup, greenwich broadband wireless wifi internet network setup, grove park broadband wireless wifi internet network setup, hackbridge broadband wireless wifi internet network setup, hackney broadband wireless wifi internet network setup, hammersmith broadband wireless wifi internet network setup, hampstead broadband wireless wifi internet network setup, hampton broadband wireless wifi internet network setup, hampton hill broadband wireless wifi internet network setup, hanwell broadband wireless wifi internet network setup, hanworth broadband wireless wifi internet network setup, harefield broadband wireless wifi internet network setup, haringey broadband wireless wifi internet network setup, harlesden broadband wireless wifi internet network setup, harlington broadband wireless wifi internet network setup, harold wood broadband wireless wifi internet network setup, harrow broadband wireless wifi internet network setup, harrow broadband wireless wifi internet network setup, harrow weald broadband wireless wifi internet network setup, hatch end broadband wireless wifi internet network setup, havering atte bower broadband wireless wifi internet network setup, hayes broadband wireless wifi internet network setup, hayes broadband wireless wifi internet network setup, hendon broadband wireless wifi internet network setup, herne hill broadband wireless wifi internet network setup, heston broadband wireless wifi internet network setup, high barnet broadband wireless wifi internet network setup, highbury broadband wireless wifi internet network setup, highgate broadband wireless wifi internet network setup, hillingdon broadband wireless wifi internet network setup, holborn broadband wireless wifi internet network setup, hook broadband wireless wifi internet network setup, hornchurch broadband wireless wifi internet network setup, hornsey broadband wireless wifi internet network setup, hounslow broadband wireless wifi internet network setup, hoxton broadband wireless wifi internet network setup, hyde park broadband wireless wifi internet network setup, ickenham broadband wireless wifi internet network setup, ilford broadband wireless wifi internet network setup, isleworth broadband wireless wifi internet network setup, islington broadband wireless wifi internet network setup, islington broadband wireless wifi internet network setup, kenley broadband wireless wifi internet network setup, kensington broadband wireless wifi internet network setup, kenton broadband wireless wifi internet network setup, keston broadband wireless wifi internet network setup, kew broadband wireless wifi internet network setup, kew bridge broadband wireless wifi internet network setup, kew gardens broadband wireless wifi internet network setup, kew green broadband wireless wifi internet network setup, kidbrooke broadband wireless wifi internet network setup, kingston upon thames broadband wireless wifi internet network setup, lewisham broadband wireless wifi internet network setup, leyton broadband wireless wifi internet network setup, limehouse broadband wireless wifi internet network setup, london broadband wireless wifi internet network setup, lower holloway broadband wireless wifi internet network setup, maida vale broadband wireless wifi internet network setup, malden broadband wireless wifi internet network setup, marylebone broadband wireless wifi internet network setup, mayfair broadband wireless wifi internet network setup, mill hill broadband wireless wifi internet network setup, millwall broadband wireless wifi internet network setup, mitcham broadband wireless wifi internet network setup, morden broadband wireless wifi internet network setup, neasden broadband wireless wifi internet network setup, new barnet broadband wireless wifi internet network setup, new bedfont broadband wireless wifi internet network setup, new cross broadband wireless wifi internet network setup, new malden broadband wireless wifi internet network setup, new malden broadband wireless wifi internet network setup, new southgate broadband wireless wifi internet network setup, norbury broadband wireless wifi internet network setup, north acton broadband wireless wifi internet network setup, north kensington broadband wireless wifi internet network setup, north woolwich broadband wireless wifi internet network setup, northolt broadband wireless wifi internet network setup, northwood broadband wireless wifi internet network setup, norwood broadband wireless wifi internet network setup, norwood broadband wireless wifi internet network setup, notting hill broadband wireless wifi internet network setup, orpington broadband wireless wifi internet network setup, paddington broadband wireless wifi internet network setup, palmers green broadband wireless wifi internet network setup, parsons green broadband wireless wifi internet network setup, peckham broadband wireless wifi internet network setup, perivale broadband wireless wifi internet network setup, pinner broadband wireless wifi internet network setup, plumstead broadband wireless wifi internet network setup, ponders end broadband wireless wifi internet network setup, poplar broadband wireless wifi internet network setup, preston broadband wireless wifi internet network setup, puddle dock broadband wireless wifi internet network setup, purley broadband wireless wifi internet network setup, putney broadband wireless wifi internet network setup, rainham broadband wireless wifi internet network setup, raynes park broadband wireless wifi internet network setup, redbridge broadband wireless wifi internet network setup, richmond broadband wireless wifi internet network setup, richmond upon thames broadband wireless wifi internet network setup, roehampton broadband wireless wifi internet network setup, romford broadband wireless wifi internet network setup, rotherhithe broadband wireless wifi internet network setup, ruislip broadband wireless wifi internet network setup, sanderstead broadband wireless wifi internet network setup, seven kings broadband wireless wifi internet network setup, shepherd's bush broadband wireless wifi internet network setup, shirley broadband wireless wifi internet network setup, shooters hill broadband wireless wifi internet network setup, shoreditch broadband wireless wifi internet network setup, sidcup broadband wireless wifi internet network setup, silvertown broadband wireless wifi internet network setup, slades green broadband wireless wifi internet network setup, snaresbrook broadband wireless wifi internet network setup, south kensington broadband wireless wifi internet network setup, south norwood broadband wireless wifi internet network setup, south ruislip broadband wireless wifi internet network setup, southall broadband wireless wifi internet network setup, southgate broadband wireless wifi internet network setup, southwark broadband wireless wifi internet network setup, spitalfields broadband wireless wifi internet network setup, st. johns wood broadband wireless wifi internet network setup, st. mary cray broadband wireless wifi internet network setup, st. pancras broadband wireless wifi internet network setup, stanmore broadband wireless wifi internet network setup, stepney broadband wireless wifi internet network setup, stoke newington broadband wireless wifi internet network setup, stone grove broadband wireless wifi internet network setup, stratford broadband wireless wifi internet network setup, strawberry hill broadband wireless wifi internet network setup, streatham broadband wireless wifi internet network setup, sudbury broadband wireless wifi internet network setup, surbiton broadband wireless wifi internet network setup, sutton broadband wireless wifi internet network setup, teddington broadband wireless wifi internet network setup, the hyde broadband wireless wifi internet network setup, thornton heath broadband wireless wifi internet network setup, tottenham broadband wireless wifi internet network setup, totteridge broadband wireless wifi internet network setup, twickenham broadband wireless wifi internet network setup, upminster broadband wireless wifi internet network setup, upper clapton broadband wireless wifi internet network setup, upper holloway broadband wireless wifi internet network setup, upper norwood broadband wireless wifi internet network setup, uxbridge broadband wireless wifi internet network setup, wallington broadband wireless wifi internet network setup, walthamstow broadband wireless wifi internet network setup, walworth broadband wireless wifi internet network setup, wandsworth broadband wireless wifi internet network setup, wanstead broadband wireless wifi internet network setup, wealdstone broadband wireless wifi internet network setup, welling broadband wireless wifi internet network setup, wembley broadband wireless wifi internet network setup, west bedfont broadband wireless wifi internet network setup, west brompton broadband wireless wifi internet network setup, west drayton broadband wireless wifi internet network setup, west dulwich broadband wireless wifi internet network setup, west ham broadband wireless wifi internet network setup, west kensington broadband wireless wifi internet network setup, west norwood broadband wireless wifi internet network setup, west ruislip broadband wireless wifi internet network setup, west wickham broadband wireless wifi internet network setup, westminster broadband wireless wifi internet network setup, whetstone broadband wireless wifi internet network setup, whitechapel broadband wireless wifi internet network setup, whitton broadband wireless wifi internet network setup, willesden broadband wireless wifi internet network setup, willesden green broadband wireless wifi internet network setup, wimbledon broadband wireless wifi internet network setup, winchmore hill broadband wireless wifi internet network setup, wood green broadband wireless wifi internet network setup, woodford broadband wireless wifi internet network setup, woodford green broadband wireless wifi internet network setup, woolwich broadband wireless wifi internet network setup, yiewsley broadband wireless wifi internet network setup