Hi there,
I do everything from removing viruses to building complete systems, so if your computer has suddenly crashed, slowed down or wont start at all don't worry it can be solved very easily. I can save all your data like documents, photos, videos etc, so don't waste money going to rip off repair shops (I will come to your home or workplace), I charge very reasonable rates starting from £25 per hour or £59.99 fixed rate for full system recovery with internal and external cleaning, so don't hesitate to give me a call or email today! terms and conditions of service.
I travel all over London and Greater London fixing and maintaining computers 24/7
All repairs are covered under a minimum 30-day labour and 90-day parts warranty, or as specified by the manufacturer. I recommend regular data backup and assume no responsibility for lost data.
…with over 10 years computer repair engineering experience.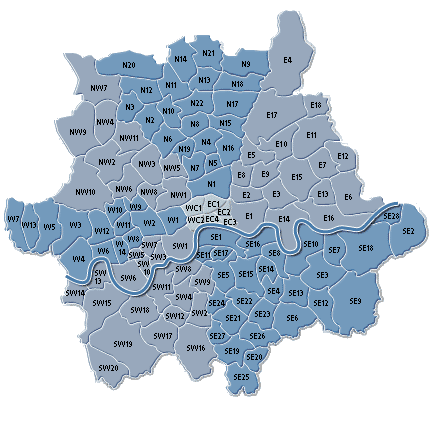 Get Started
Text me your name, address and postcode and I will call-back: mobilemobile 077 656 888 75
Or call me to arrange when to visit your home or workplace: telephone 020 7871 7696
Otherwise email me your details and description of your computer problem:
support@computhouse.com
My Services Rates:
Standard Repair/Upgrade Labour_________________£25 per hour
Minimum Inspection Fee_________________________£25 only
Network Install/troubleshooting/repair____________£25 per hour
Data Transfer__________________________________£25 per hour
Software Install_______________________________£25 per hour
Travel Fees_________________________________£00 none
Fixed Rate (for most jobs)___________________£59.99 fixed
Repair fees do not include parts.
*Inspection fee is included in repair cost; charged separately only when no repair is authorized.
**Licensed software only.
Computhouse.com
Mobile: 077 656 888 75
Phone: 020 7871 7696
Email: support@computhouse.com
When you need computer help, don't get a geek … get an Expert!
Computer Troubleshooting
We provide computer repair services in London. Our mobile computer technicians have been trained to troubleshoot and fix some of the latest computer systems including Dell, Sony, Acer, Gateway, Emachine, Toshiba, Qosmio, AMD, HP, and clone computers with Microsoft Windows 95, 98, Me, 2000, XP and Vista operating systems. Our service is fast and affordable. We do provide services to small businesses and on house calls all over London, UK.
These services include, but are not limited to:

Virus Removal
Spyware Removal
Data Migration
Operating System Install
Wireless Network Setup
Setup Broadband Service
Network Storage Device Setup
Broadband Phone Service Install
One Hour of Training
Antivirus Software Install
Antispyware Software Install
Memory or Hard Drive Install
ICT system support
Internet services
System health checks
Hardware Installation
PC Upgrades
Software Installation
Printer Installation
Wireless Network Setup
Network File Sharing
Virus & Spyware Removal
File Backup
File Recovery
Networking (wire or wireless), Internet connection and sharing, Configuration, Consultation and support in your home or workplace at times convenient for you, including evenings and weekends – 24 hour computer support (computer repairs 911). We also do upgrades and installations.
Computhouse.com provide on-site computer repair and maintenance services to Abbey Wood, Acton, Addington, Aldgate, Aldwych, Archway, Ashford, Balham, Bank, Bankside, Barbican, Barnes, Barnet, Battersea, Bayswater, Beckenham, Beckton, Belgravia, Belsize Park, Bermondsey, Bethnal Green, Bexley, Bexleyheath, Biggin Hill, Blackfriars, Blackheath, Bloomsbury, Borough, Bow, Brent Cross, Brentford, Brixton, Broad St, Broadgate, Bromley, Brondesbury, Brook Greeen, Brook Green, Camberwell, Camden, Camden Town, Canary Wharf, Canning Town, Canonbury, Carshalton, Catford, Charing Cross, Charlton, Chelsea, Chingford, Chislehurst, Chiswick, City, Clapham, Clerkenwell, Countywide, Covent Garden, Cricklewood, Crouch End, Croydon, Crystal Palace, Dagenham, Dalston, Deptford, Docklands, Dulwich, Ealing, Earls Court, East Dulwich, East Ham, East Sheen, Eastcote, Edgware, Edmonton, Eltham, Embankment, Enfield, Euston, Exchange Square, Farringdon, Feltham, Finchley, Finsbury, Finsbury Park, Fitzrovia, Fleet Street, Forest Gate, Forest Hill, Fulham, Golders Green, Grays Inn, Green Park, Greenford, Greenwich, Greenwich Park, Hackney, Hadley Wood, Hammersmith, Hampstead, Hampton, Hampton Wick, Hanwell, Haringey, Harlington, Harmondsworth, Harrow, Hatton Garden, Hayes, Haymarket, Heathrow, Hendon, Herne Hill, Heston, Highgate, Hillingdon, Holborn, Holland Park, Holloway, Honor Oak, Hornsey, Hounslow, Houslow, Hoxton, Hyde Park, Hyde Park Corner, Ilford, Isle of Dogs, Isleworth, Islington, Kennington, Kensal Green, Kensal Rise, Kensington, Kentish Town, Kenton, Keston, Kew, Kilburn, Kings Cross, Kingston upon Thames, Kingston Vale, Knightsbridge, Lambeth, Lancaster Gate, Leicester Square, Lewisham, Leyton, Leytonstone, Leytonstone & Wanstead, Limehouse, Little Venice, Liverpool Street, London, London Bridge, London Wall, Longford, Loughton, Maida Vale, Marble Arch, Marylebone, Mayfair, Merton, Mill Hill, Mitcham, Monument, Moorgate, Morden, Mortlake, Mottingham, Muswell Hill, New Malden, Newbury Park, Newham, North Finchley, North Kensington, Northolt, Northwood, Notting Hill, Old Street, Olympia, Orpington, Osterley, Oxford Circus, Oxford Street, Paddington, Palmers Green, Park Lane, Parsons Green, Peckham, Penge, Pentonville, Perivale, Piccadilly, Piccadilly Circus, Pimlico, Pinner, Plaistow, Potters Bar, Primrose Hill, Putney, Queens Park, Queensway, Ravenscourt Park, Regents Park, Richmond-upon-Thames, Roehampton, Rotherhithe, Ruislip, Sheen, Shepherds Bush, Shepperton, Shoreditch, Sidcup, Silvertown, Slough, Smithfield, Soho, South Bank, South Kensington, South Norwood, South Ruislip, South Woodford, Southall, Southgate, Southwark, Spitalfields, St James's, St Johns Wood, St Katherines Dock, St Pauls, Staines, Stamford Hill, Stanmore, Stepney, Stepney Green, Stockwell, Stoke Newington, Strand, Stratford, Streatham, Sudbury Hill, Sunbury-on-Thames, Surbiton, Sutton, Swiss Cottage, Teddington, Temple, Temple Place, Thornton Heath, Tooting, Tottenham, Tower Bridge, Tower Hamlets, Tower Hill, Trafalgar Square, Tufnell Park, Twickenham, Upminster, Uxbridge, Vauxhall, Victoria, Wallington, Walthamstow, Walworth, Wandsworth, Wanstead, Wapping, Waterloo, Wembley, West Brompton, West Drayton, West End, West Ham, West Hampstead, West Kensington, West Norwood, West Smithfield, Westminster, Whetstone, Whitechapel, Whitehall, Whitton, Willesden, Wimbledon, Winchmore Hill, Wood Green, Woodford Green, Woolwich and Greater London Areas of the United Kingdom.
Computer Services covering London E1 E2 E3 E4 E5 E6 E7 E8 E9 E10 E11 E12 E13 E14 E15 E16 E17 E18 WC1 WC2 EC1 EC2 EC3 EC4 N1 N2 N3 N4 N5 N6 N7 N8 N9 N10 N11 N12 N13 N14 N15 N16 N17 N18 N19 N20 N21 N22 NW1 NW2 NW3 NW4 NW5 NW6 NW7 NW8 NW9 NW10 NW11 SE1 SE2 SE3 SE4 SE5 SE6 SE7 SE8 SE9 SE10 SE11 SE12 SE13 SE14 SE15 SE16 SE17 SE18 SE19 SE20 SE21 SE22 SE23 SE24 SE25 SE26 SE27 SE28 SW1 SW2 SW3 SW4 SW5 SW6 SW7 SW8 SW9 SW10 SW11 SW12 SW13 SW14 SW15 SW16 SW17 SW18 SW19 SW20 W1 W2 W3 W4 W5 W6 W7 W8 W9 W10 W11 W12 W13 W14
PC Repair Services covering Greater London BR1 BR2 BR3 BR4 BR5 BR6 BR7 CR0 CR9 CR2 CR4 CR5 CR7 CR8 DA1 DA5 DA6 DA7 DA8 DA18 DA14 DA15 DA16 DA17 EN1 EN2 EN3 EN4 EN5 HA0 HA9 HA1 HA2 HA3 HA4 HA5 HA6 HA7 HA8 IG1 IG2 IG3 IG4 IG5 IG6 IG7 IG8 IG11 KT1 KT2 KT3 KT4 KT5 KT6 KT9 RM1 RM2 RM3 RM4 RM5 RM6 RM7 RM8 RM9 RM10 RM11 RM12 RM13 RM14 SM1 SM2 SM3 SM4 SM5 SM6 TN14 TN16 TW1 TW2 TW3 TW4 TW5 TW6 TW7 TW8 TW9 TW10 TW11 TW12 TW13 TW14 UB1 UB2 UB3 UB4 UB5 UB6 UB7 UB8 UB9 UB10
Text or email your name and problem you are experiencing and we will call back: 077 656 888 75 support@computhouse.com
Laptops and Notebooks Repairs – Collect and return service in Greater London, onsite repairs or drop off services to suit your needs. UK Postal Service also acceptable. Hardware repairs to most makes and models, Software repairs to all makes and models. RAM memory and hard drive upgrades. Data recovery – retrieved from failed laptop and Notebook systems.
Pre-Sales Staff can be reached 077 656 888 75 or email support@computhouse.com